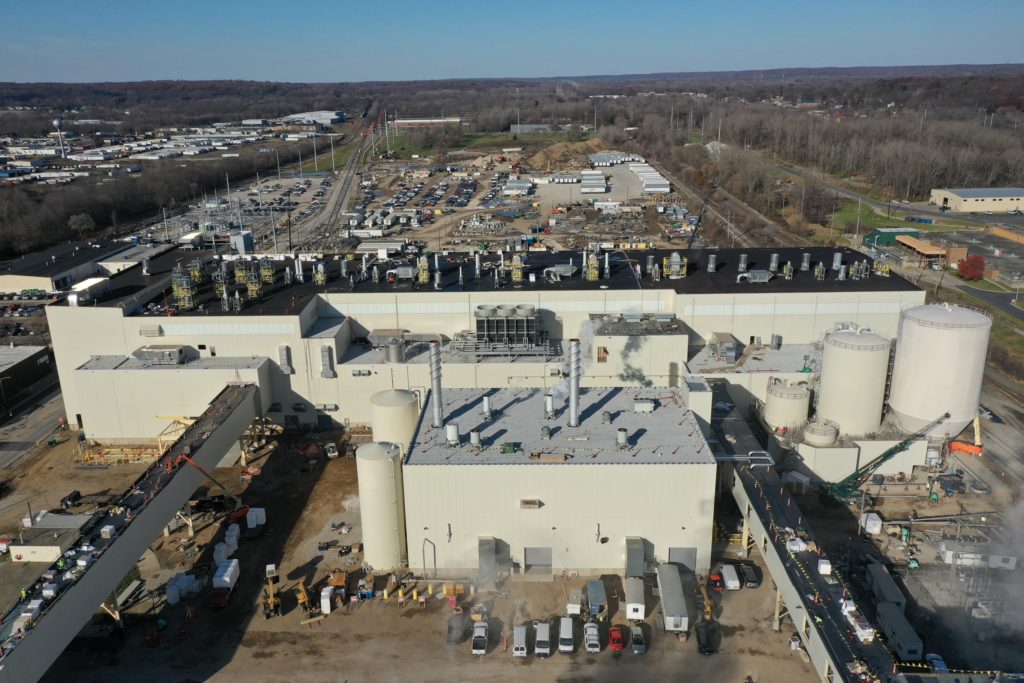 We've been here more than 100 years, employing generations of residents.
Today, we provide $2 billion in economic benefit to Kalamazoo each year, support 750 jobs, and have helped make Kalamazoo a cutting-edge manufacturing hub, the largest supplier of recycled paperboard in North America, and a leader in sustainability.
At Graphic Packaging International, we produce the paper cup that held your coffee this morning, the basket that transported those bottles of craft beer you enjoyed last weekend and the microwave tray that heated your gourmet meal last night. We're one of the largest manufacturers of paperboard and paper-based packaging for some of the world's most recognized brands of food, beverage, foodservice, household, personal care and pet care products.
In Kalamazoo, our Pitcher Street plant on the city's North side has been in operation for more than 100 years, employing generations of area residents. As we have grown, so too has the city of Kalamazoo. In 2019, we selected Kalamazoo as the site of our $600 million expansion – which will generate a projected $2 billion economic benefit in the area each year and make the city the largest supplier of recycled paperboard in North America. When we are done, we will employ about 750 full-time employees in Kalamazoo.
We greatly value the Kalamazoo community and are committed to being a responsible partner.
We created this platform to provide regular updates and accessible information about our operations and expansion in Kalamazoo. This blog will be used as a tool for communicating about our Kalamazoo mill, from our community involvement and commitment to sustainability, to our economic impact, to the work we are doing with city and state officials to address nuisance odors in the area. As we continue to move forward, our promise to you is that we will continue to work with local leaders and neighbors to address concerns and help build a better Kalamazoo.
For additional information about Graphic Packaging, visit https://www.graphicpkg.com/who-we-are/.